Cloud Smart Security Focused
Ready Support Services (RSS) is an RSG brand. RSS works with government agencies to fend off attackers that are attempting to access government information. Read More >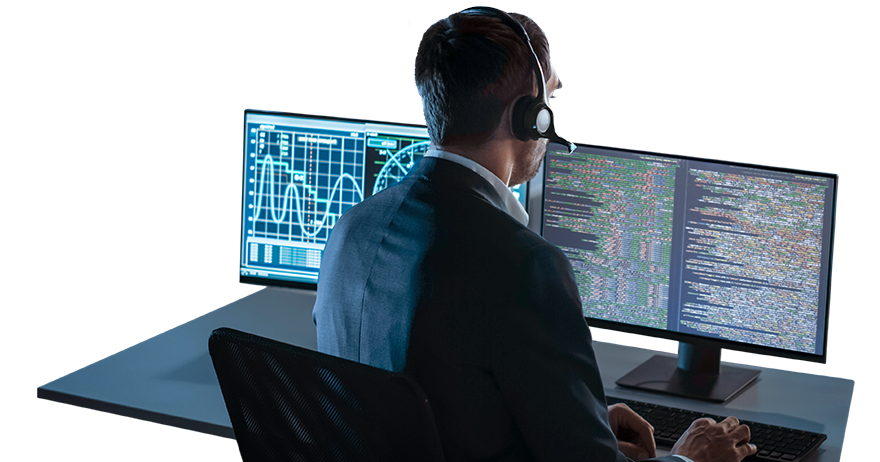 Ready Services Group (RSG) is a Veteran Owned Small Business. We have over 170 years of combined cloud computing and cyber security experience. Our leaders are former Big 4 consulting firm executives, United States Military veterans and current reservists, who served our country on the cyber warfare frontlines as cryptologic warfare officers. Our vision is to serve Main Street America, just as we have served our nation and Fortune 500 organizations.
Our Approach to Your Security
We are a M365 partner with elevated security. We will guard against accidental leaks and improve compliance. We will develop solutions to protect against the expanding cyber threat landscape. We will mitigate damages and fill in gaps in expertise, technology and support.
As a Microsoft partner, we can help - Protect your business data, including sensitive information that lives in cloud applications, as well as guard against accidental data leaks and improve compliance. We typically begin with an assessment of your current technology and your level of security risk. So, why choose us? As your partner, we will provide the guidance, recommendations, and best practices to keep your business data safe from both internal and external threats with a simple, yet cost-effective solution. With 95% of Fortune 500 companies already using Microsoft cloud solutions, let us help you begin your digital transformation today.
Why choose RSG for your IT security? We believe every small business deserves the same protections as big business – but at affordable prices.
Working Together, Driving Successful Outcomes
Cost of an SMB Data Breach
On Small and Mid-Size Businesses
"You are just the company I am looking for! We are very small and do not know IT very well and NEED the help."
Huntlands Landscaping
"The RSG team consistently delivers high quality efforts in extremely complex storage environments under very short timelines. They are extremely reliable! "
Large Defense Contractor Chief Engineer
"The Cloud Migration team is the backbone of the program for customer services and problem solving for the customer, tenants and internal staff. We all take great pride in their conscientious work ethic; they carry a very heavy weight on their shoulder every single day. They all have a 'can do' attitude and provide sound feedback to all entities. With this work ethic, they all have 'stayed the course,' supported each other and continued to cultivate great rapport and trust with the customer and their tenants. This is something all of them can be proud of."
Agency Government Program Office
"RSG worked tirelessly, against difficult odds, to isolate the offending database hardware. In addition, they were able to discover a failing communications node that was masking a deeper problem. They are the subject matter experts you go to when you need something troubleshot."
Large Defense Contractor IO&M Lead